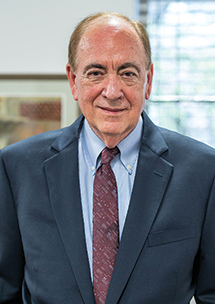 This really is an honor for me to return to serve as interim chancellor of the NMSU system. My wife, Susie, and I love this state, and we are excited for the opportunities ahead. We have great respect for NMSU. 
This is a special place, as each of you already know. For the past 135 years, this land-grant, space-grant, Hispanic serving, minority serving institution has helped improve the lives of the people of New Mexico and beyond. I value the culture, the history values and the traditions of this community and those will be first and foremost in my mind during my time here.
My commitment to the people of this great university is to listen to their thoughts on NMSU and what we can do as we work toward the future. From alumni and donors, students, parents, faculty and staff, engaging with our NMSU stakeholders is absolutely critical to the success of the university.
I'm no stranger to NMSU. I was proud to serve as this university's president from 2000-2003. I'm delighted to work with NMSU's branch campuses, the Cooperative Extension Service and Agricultural Science Centers. In my time here, I plan to be very active in visiting with everyone so that I can better know our successes and help in telling your stories to enhance NMSU's reputation. I want to do everything I can to help as we move forward and as we prepare for the university's next permanent chancellor. 
Go Aggies!
Jay Gogue
Interim Chancellor
---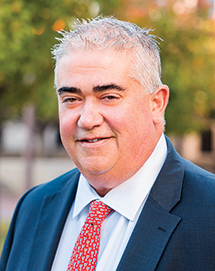 Greetings, Aggie Nation. As interim president of the NMSU Foundation, I am delighted to be a part of this vibrant community. Thank you to the people of Las Cruces and the students, staff and faculty of NMSU for the warm welcome my wife, Nadine, and I have received since arriving in November 2022.
In my first few days at the foundation, I was instantly immersed in learning about Aggie alumni and their priorities. This was the goal of a broad survey conducted by the NMSU Foundation in September 2022. We asked, and 2,304 proud Aggie alumni answered the call.
We discovered how proud you are of your degree, how much you value the time you spent at NMSU, and how much you want to make sure the next generation of Aggies has a valuable student experience. These responses have helped us get to know you better–not just here in New Mexico, but across the country and around the globe. You can learn much more about the results of our alumni survey on pages 18 and 19.
Your ongoing commitment and support provide the energy we need to move forward through the dynamic changes taking place at NMSU. We are shaping a bright future for both current and future Aggies, and I am so proud to be a part of this team. Go Aggies!
David H. Strong
Interim President, NMSU Foundation
CFO and COO